I've been an avid trail runner for nearly 10 years now. I got into the sport after I started sponsoring trail races with my previous company, Bearded Brothers energy bars. Today CBD is playing a bit part in my ultra marathon endeavors. So listen up endurance athletes, CBD just might help you too.
I recently completed the Bandera 100k race, now known as the Hoka One One Bandera Endurance Runs. It wasn't my fastest finish by any means, but it was also my first ultra marathon race in two years, and CBD played a big part in helping me finish, as well as train.
To begin, I will talk about how CBD played a role in my training process..
CBD as a daily supplement for runners
The secret is now out. Most athletes are now aware of CBD oil, and it's powerful anti-inflammatory benefits. Even famed ultra runner Avery Collins is a proponent of cannabis use to help with recovering from weeks on end of high mileage training.
Even if you aren't an elite athlete like Avery, you will still find powerful benefits to using CBD oil in your training regime.
Some of the benefits include: better sleep – which means better recovery, reduced pain, reduced inflammation, and faster recovery times. The later being one of the most important.
Why is faster recovery important? It means you can put in more quality workouts and bounce back faster after your long runs. Some runners even report improved energy levels after they complete their long runs. Rather than hitting the couch after their run, they still have plenty of energy to be functional throughout the day.
My Personal CBD Recovery Experience
CBD has played a huge role in my recovery. I'm not a high weekly mileage guy by any means, but I find I don't really break down at all. I can run as much as I want, and as often as I want, even the day after long runs. Granted I do have some soreness, just not as near as much as I used to.
Personally, I take about 60mg of CBD per day. This is a pretty high dose, but I also struggle with chronic Achilles tendonitis, and some other back issues from accidents years ago. This high daily dose helps keep inflammation at bay, and reduces the amount of flare ups I have with my chronic issues.
Hemp Daddy's actually has plenty of other running ambassadors and customers getting similar benefits from CBD.
CBD has even improved my sleep. I've never been one that struggled that much with sleep, but most nights I sleep through the entire night without waking up, which also helps improve my recovery.
CBD During Activity
Unlike over-the-counter anti-inflammatory products, CBD is safe to use during activity. I tested this out on a number of long runs before my 100k. During one run I was doing hill repeats at Enchanted Rock State Park…a huge granite dome in the Texas Hill Country.
About half way through the run I started feeling my quads getting sore. So, I took a 20mg dose of our Water Soluble CBD (this product is great for taking on runs, it's fast absorbing and can even be put into your water bottle) and within about 15 minutes the discomfort in my quads was almost completely gone!
Using CBD during Endurance Competition
During the Bandera 100k I was truly able to put CBD to the test, and it saved me in many ways!
The first way CBD helped me have a successful ultramarathon finish was reduction in neck pain. Since Bandera is such a rocky course, you are constantly looking down. Look up for too long and you will trip!
Looking down extended periods of time creates strain on the neck, which eventually results in pain!
Throughout the race I carried with me, a bottle of our Transdermal Pain Cream. Any time I got a flare up in the neck, I would apply a bit of the cream, and within minutes the pain levels decreased!
CBD also helps with nausea!
I also hit one very low point during the race and started having a hard time eating food. I didn't quite feel right. Even just moving forward became difficult.
I wanted to quit…but I forced myself on to the next aid station where I had a bottle of CBD waiting for me. I took about a 40mg dose, and spent some extra time in the aid station to recoup.
After putting on some warm cloths, and grabbing some food for the trail I went back out into the dark, and within a few minutes my spirits had lifted, and I was on my way again.
Oh the leg pain!
Quads, thighs, calves, you name it. At some point during the race things hurt. CBD helped keep the pain levels down. Either through applying transdermal pain cream, or taking CBD through the tincture.
Not only is CBD safe to use during competition, but it's also WADA approved. But be careful. THC is still a banned substance during competition. If you are an elite be careful using full-spectrum products. They are likely not enough to trigger a positive drug test, but your career is on the line, so use extreme caution.
CBD for Sleep and Race Day Jitters
Since I'm a mid-pack runner (although this race I was a back of pack runner) I really don't struggle with race day jitters. To me, these events are just another long run. The same is true with sleep for me. I can usually sleep really well the night before a race.
We have several athletes here at Hemp Daddy's though that have told me CBD has relieved them of race day jitters, and even helped them have a solid nights sleep before the race.
It makes perfect sense though since CBD is known for helping relieve stress and anxiety.
How to make CBD a part of your run training and endurance events
The same rule applies to CBD as it does with any other running supplement. Don't try anything new on race day.
Race day is not the day to take your first dose of CBD oil.
It's super important that you try using CBD during your long runs before using it during competition. You want to know how you will respond.
As far as adding CBD to your daily running routine, it's really pretty simple. Start out by taking a low dose of CBD (about 5-10mg) and then slowly work up your dosage every few days until you start noticing results. For athletes this is generally anywhere from 10-40mg per day.
You can also check our our post: How much CBD oil should I take as a starting point.
Conclusion
CBD can be a powerful tool to help you have a successful training block. It can even help you power through your next big ultra marathon. Just be sure you are already taking CBD daily before incorporating it into your long runs and races, and practice during a long run before using it on race day.
Need further proof that CBD is effective for treating pain and inflammation? Check out these nifty scientific studies:
Transdermal cannabidiol helps reduce inflammation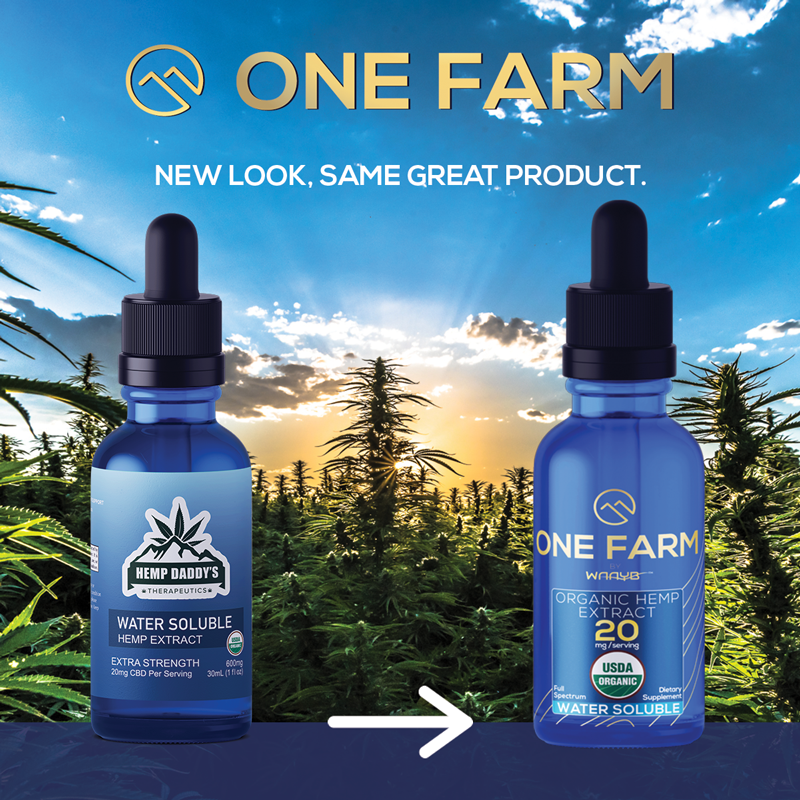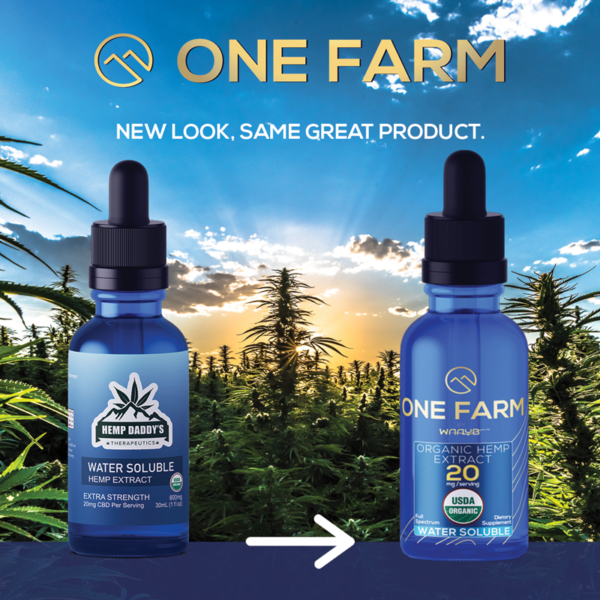 Water Soluble CBD – Full Spectrum
Great for mixing into your favorite beverage, such as coffee, smoothies, and water. With high bio-availability our fast acting water soluble CBD will be boosting your mood and cutting down on discomfort in no time. Get the relief you have been looking for, even when other CBD products haven't worked.