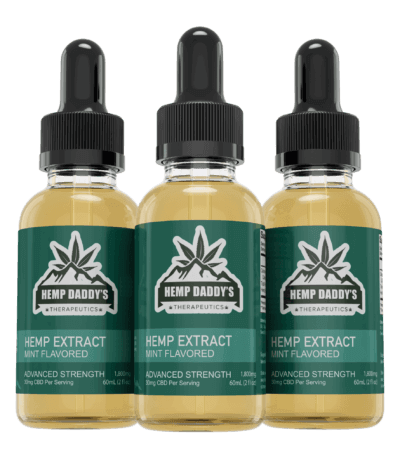 Full Spectrum CBD Oil
Taste and Feel the Difference. . .
The quality of Hemp Daddy's CBD oil is top notch!  We are dedicated to providing you with the safest, cleanest, Colorado grown, Supercritical CO2 extracted, distilled, and bottled hemp extract oil. Our entire process from seed to bottle is organic, and controlled by one family run operation.
Our CBD oil is legal in all 50 states, contains less than .3% THC, and is non-psychoactive. Whether you are looking to heal from chronic inflammation, overcome anxiety and depression, or reduce seizure activity, CBD oil can help.
CBD Options
We manufacture 3 types of CBD products designed to satisfy various customer needs. Our lotions are designed for ease of delivery, treating specific pain areas, and is fast acting. The oil is versatile and be used orally for fast absorption, and our new gel caps make for easy ingestion and a more moderated delivery over time.
Latest Articles
If you have been doing your homework about the efficacy of CBD, chances are you have run across some skeptics. I've seen it myself... People
I'm going to venture to guess that there are some people out there that are not willing to give CBD a try because of
With the massive growth in the CBD space, one has to wonder, where is all this hemp coming from? There are only a small