Try Hemp Daddy's Full Spectrum CBD Oil Today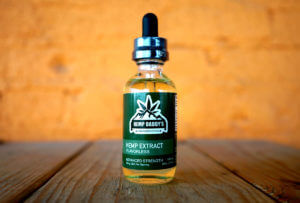 Hemp Daddy's Therapeutics partners with a vertically integrated hemp farm in Longmont, Colorado. Our products are made from USDA Organic Hemp, are CO2 extracted, and full spectrum. We also offer a 30 day money back guarantee.
We also want to offer you a coupon code for our high quality CBD oil.
Use coupon code: HempForAll for 10% off your first order.
What Our Customers Are Saying!
I love this brand! I love that it's not loaded with a bunch of artificial ingredients! I love that it's not a giant corporation but a family ran business! I will definitely only be purchasing this brand from now on!
Purchasing is very easy and convenient. I received my order quickly. Hemp Daddy's website is a great resource for dosing, etc. Since starting using the oil nightly, I feel the quality of my sleep has improved and my knee pain from patella-femoral chondromalacia is improving.
This is the best CBD on the market! Going on bottle # 3 of Advanced strength and most of my inflammation is under control. My sleep pattern is much better. Overall pain in lower back, right foot, and right knee is getting less and less.
I am VERY happy with my Hemp Daddy's. I started just about two weeks ago and noticed improvement in my elbow pain in about 4-5 days. I have been dealing with tennis elbow on both for over 5 months, and the pain is quite severe. I stopped taking Aleve and while there is still some pain, I can make it through the day without noticing too much.
Quality CBD at an Excellent Price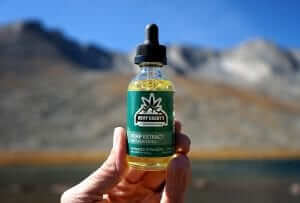 When shopping for CBD oil it's important to look beyond the price tag, true, CBD oil may seem expensive, but there is a lot of love and effort that goes into making a bottle.
Hemp Daddy's is a family owned and operated business. We strive to provide great products and excellent customer service. We will even go the extra mile and help you figure out the proper dosage needed to get the relief you are looking for.
Hemp Daddy's CBD products are produced in a vertically integrated environment, meaning our partner farm plants the seeds, nurtures the plants, harvests them, and extracts them.
You won't find better customer service anywhere else. We stand behind our products with a 30 day money back guarantee. If you don't get the results you are looking for, we will refund you the purchase price.
Shop Now, and get 10% off your first order with coupon code: HempForAll
Please feel free to use the contact form on our main page, or on the bottom right of your screen. We respond to every message personally.